4 minutes reading time
(723 words)
Join The Reclaim Party Revolution & Support Andrew Bridgen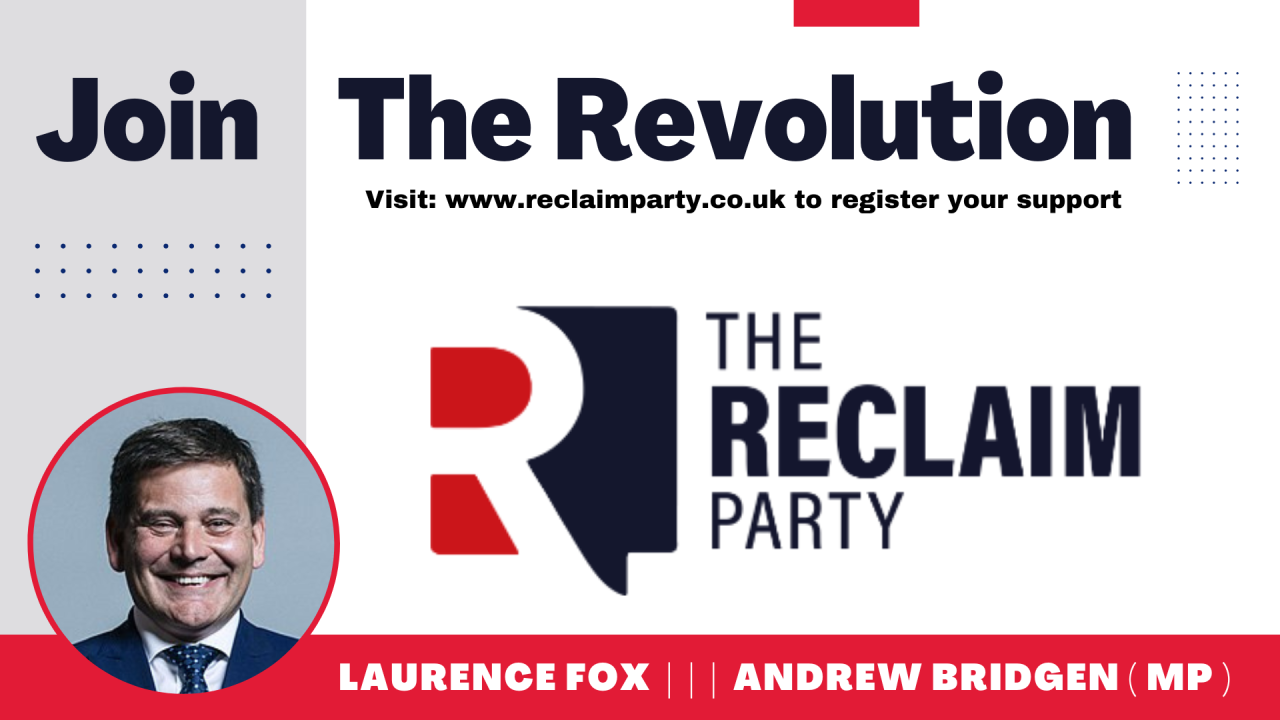 Andrew Bridgen has joined The Reclaim Party and will be standing at the next election! Andrew Bridgen MP for North West Leicestershire was recently let go from the Conservative party for making reference to the Holocaust when talking about Covid-19. They claimed he was being ant-semitic which is totally untrue. The actual quote was "As one consulta...
Sign in to read full story
In order for you to continue reading the full contents of the post, you will need to login first
Stay Informed
When you subscribe to the blog, we will send you an e-mail when there are new updates on the site so you wouldn't miss them.